Convert Matterport scan to point cloud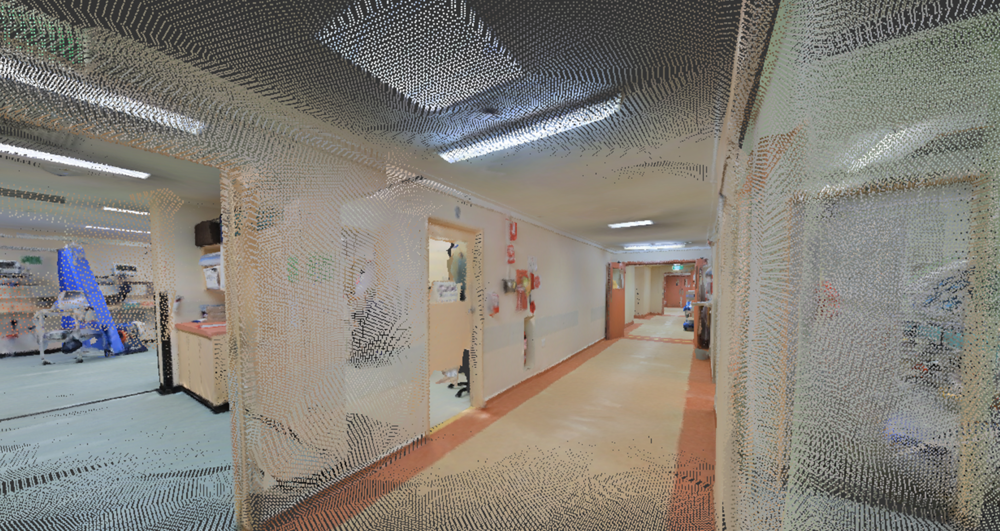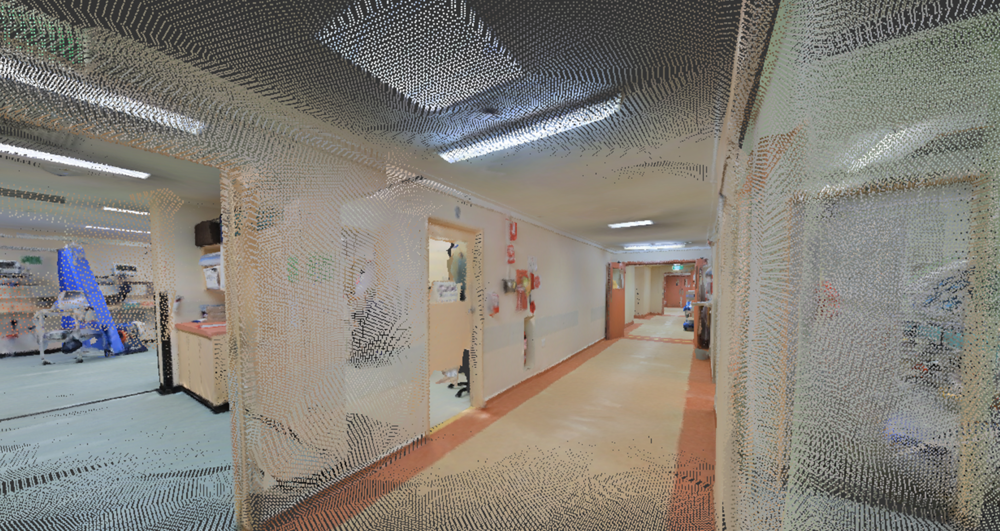 Convert Matterport scan to point cloud
Convert a Matterport scan to photographic point cloud (.pts) for importing into CAD software.
Welcome to our new and improved Matterport to point cloud conversion service. For more info on how you can convert your Matterport scan to point cloud, see how to convert a Matterport model to point cloud, 3DS Max or FBX.
Interested in using Matterport in the architecture, engineering and construction industry? With our Matterport powered platform we make it easy. See VirtualSite for Matterport users to find out more.
Why convert to point cloud?
The Matterport camera is a great way to capture a space for interactive walk throughs, but what if you want to use the 3D model with CAD software. Matterport provides a downloadable 3D object file (.obj) for this purpose, but the issue is that it does not integrate well with many of the popular CAD softwares from Autodesk, Vectorworks, Bentley and others. Importing the original .obj file into many of these packages results in the loss of photographic detail because they are not able to handle the photographic textures associated with the model. One way to address this issue is to export the .obj file into a photographic point cloud (.pts) format which can then be imported into CAD software easily and without any loss of detail.
Better support for point cloud with CAD
Point cloud tends to be the most widely used format for 3D scan data, so many of the popular CAD softwares are well setup to work with it. This is particularly the case with Autodesk with design packages like Revit, AutoCAD, and also Autodesk ReCap which is a specialised point cloud software to view and manipulate scan data.
Converting mesh to point cloud
The object file (.obj) is a mesh format consisting of triangles in 3D space overlayed with photographic detail from the Matterport camera. A point cloud by comparison defines a 3D model as a series of standalone points with a colour value attributed to each (see images below). To export a mesh to point cloud, we sample the xyz location, colour and normal at a series of locations on the mesh face Import a point cloud into Revit and save these into a single .pts file. The resulting .pts file is saved in an ascii format so it can be easily read and converted into whatever alternative format is needed, however most CAD software will be able to import this type of file directly. If you are using Autodesk packages, below are a few helpful how-to's on viewing and using the resulting point cloud.
Since the resulting point cloud is a less efficient format than the original mesh file, the output will be a much larger file. The final download is zipped to make it smaller - once downloaded you will need to unzip the file prior to importing into any CAD software.
Example
Here is a point cloud (.pts) file example from a model on the Matterport website of a Modern Home.
Steps to export model to point cloud
Provide a link to the Matterport model you want to convert to point cloud above. Please ensure the model you provide is set to public otherwise we will be unable to access the .obj file for processing - use the validate button above to check this.

Click "purchase" and complete the checkout process. Please note the "purchase" button will not be clickable until you have validated your model url as described in the above step.

Once complete you will receive an order confirmation email to the email address you nominated during the checkout process. The scan will then start processing - once processed, you will receive another email with links to download the resulting zip file. This process typically takes about 15 minutes, if you have not received an email with the download link within an hour please contact us. The download link will remain active for 7 days for you to download as needed.